Masters in emission control.
Engineering & Consultancy
Advice that matters. Solutions that work.
Pragmatism in the driver's seat.
Protect what matters most.
BM Process Management
My name is Bart Muijtjens and I welcome you to the website of BM Process Management.
We focus on technical and project related challenges in the oil, gas, chemicals, food, pharmaceutical or any related process industries. Emission control is a specific expertise field in which we offer in-depth knowledge and experience. With true passion for the profession, you get the added value and customer experience you deserve. Our experts thrive on complex questions, projects and processes.
Your problem is our challenge. We look forward to meeting you!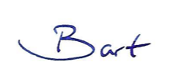 Why BM Process?
The goal of BM Process Management: to provide tangible added value for clients and focus on long term relationships.
How? By challenging the status quo: Not just for the sake of being different, but because it can be done better.
What? Whether by acting as your in-house engineering expert, consultant, project manager, commissioning engineer, trainer or by taking on bigger challenges that require a team of dedicated experts and companies. We help your project succeed.
Always including: Real passion. Genuine attention. Flexibility. Pragmatism. Small enough to care, with the network to make it happen, no matter how big the challenge.
BM Process. The passionate engineers.
Recent news
For more in-depth knowledge, white papers or news updates, click here.