And that's 3: Welcome to the team, Björk!
The list of clients and projects keeps growing for BM Process Management. As does the amount and scale of the projects at hand. This is proof of the trust clients put in BM Process and for that, I'm extremely grateful. It is also a sign that the quality of the work delivered and the personal approach are working well.
To be able to maintain that output quality as well as the one-to-one working method of BM Process, more smart and hands-on people were needed. Where Marco de Jong was the first to join the team, I'm now happy to introduce the latest addition: Björk Langewisch.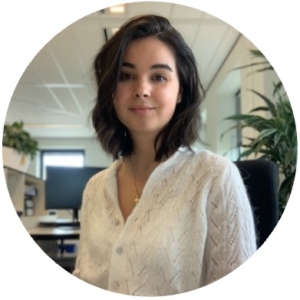 Björk holds a Bachelor's degree in Chemical Engineering and is currently also working on completing her micromaster in bio based sciences at Wageningen University. She has experience as a process engineer with leading companies within the chemical industry. Her strong ambition to bring chemical engineering and sustainability closer together, means she's ready for the future in the process industry! Enthusiastic, hungry for knowledge, straight forward: that fits right in with the BM Process way of working. 
Björk works for Viro Engineering and will support in BM Process Management projects on a flexible basis.
Welcome Björk, I'm glad you joined the team! Looking forward to making great things happen in the future.
Feedback, questions or interested in a conversation?
I look forward to hearing from you. Feedback or questions on my services, website and projects are always welcome. Do you have an engineering challenge, are you looking for a consultant with whom you can have a conversation on the questions you have: do not hesitate to contact me. I will take the time for you, and do my utmost to help you with any challenge at hand. And that's a solid promise.