Engineering. Growing. Enjoying.
Life as an entrepreneur is quite intense. Next to being an engineer and consultant I also have to act as the financial department, invoicing, legal, office management, housekeeping, mobility department, HR, marketing, online business, and all the other things one needs to do while running a company.
However, I enjoy every minute of it! Luckily I have great colleagues working with me to ensure we can keep taking on interesting projects.
So, putting my hat on as the "online content manager", here it goes with a new update.
New projects
After the last update we have started working for new clients and projects in different markets.
For example:
Review of engineering documents for ethanol gas treatment (Rotterdam)
Consultancy and engineering support (owner's engineer) for methanol gas treatment (tank terminal, France)
Decommissioning and revamp of a substation / control room (E/I owner's engineering, tank terminal, Rotterdam)
Support in execution and commissioning of a VRU system revamp (process, automation owner's engineering, tank terminal, Rotterdam)
Owner's engineer process for emission control and gas treatment (plastic recycling plant, Rotterdam)
E/I and automation owner's engineering for the revision of a distillation unit to processing new feedstock and production of sustainable aviation fuel (SAF) (oil industry, Rotterdam)
Engineering and consultancy for the update of a VRU system to lower emissions (tank terminal, Amsterdam)
Support in developing measurement programmes for emission control systems (several terminals, Benelux)
The outlook for 2023 starts to look good as well with a good workload in the forecast.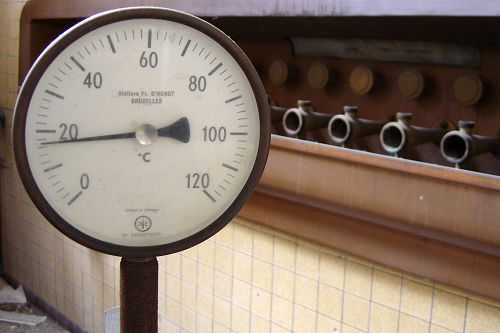 Testing in the south of France
In the past months we also executed a test for a tank terminal in the South-West of France. On an existing vapour combustion unit we designed, engineered and executed a test to remove sulphur components from the gas stream with the goal to reduce SOx emissions. Challenges such as getting vapour hoses made in time and shipped were taken on and handled by the BM Process and client's team professionally. The test could be executed as planned, on time. First results are in and are looking good. After this we will assist the client in designing and executing a permanent solution, ensuring the terminal can operate within the environmental permit limitations without worries.
Frank Kouwenberg took on this project in a very professional manner, also being present during the test. Here he is, enjoying the sunny French weather ;-).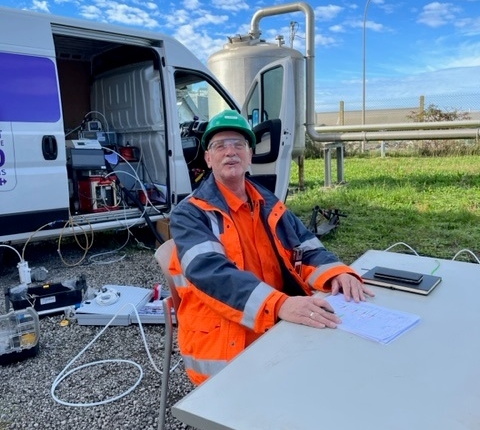 Desotec visit
To keep on expanding our knowledge and network of partners, Bart visited the facilities of Desotec in Roeselare, Belgium this week. It was good to meet the people behind one of the most well-known names in the air purification business. Also great to see the reactivation facilities which in themselves comprise an elaborate emission control system. As an engineering nerd, great to be able to have a look. Thanks to the team at Desotec for opening their doors!
Get in touch! 
In the next months we expect to expand our team further to meet growing demand for our services. I'm happy to see that our method of cooperation with clients is working well and is also promoted by all colleagues, as this approach is what sets us apart! Our clients are not a number but a long term relation.
Are you not working with us yet but interested in how BM Process can make the difference for you? Do not hesitate to contact us, we will answer any questions you may have. Let's have a coffee together!
Warm regards,
Frank, Marco, Björk and Bart
Feedback, questions or interested in a conversation?
I look forward to hearing from you. Feedback or questions on my services, website and projects are always welcome. Do you have an engineering challenge, are you looking for a consultant with whom you can have a conversation on the questions you have: do not hesitate to contact me. I will take the time for you, and do my utmost to help you with any challenge at hand. And that's a solid promise.