Partnership with Krantz Clean Air Solutions
BM Process Management is proud to announce it will act as the Sales Agent in the Benelux region for Krantz Clean Air Solutions as per January 1st 2021.
Krantz Clean Air Solutions, a business unit of Krantz GmbH, has a long history and track record in the field of air purification technologies of more than 35 years and is located in Aachen, Germany right near the Dutch border.
BM Process Management will take on the role of the Sales Agent for the Benelux region for Krantz Clean Air Solutions. In 2020 several talks were held between Bart and the team at Krantz and it was quickly realized that both partners share the same DNA: A real passion to provide the best possible and most attractive solution for our clients. Not just the quick sell but developing a long-term relationship based on trust and common values. So, this cooperation feels natural and logical.
Krantz Clean Air Solutions deals with environment-related processes, in particular with the treatment of industrial exhaust air laden with hydrocarbons. On the basis of decades of experience in this field, they design exhaust air treatment systems that meet the specific requirements of individual customers throughout the world to meet the most stringent emission limits.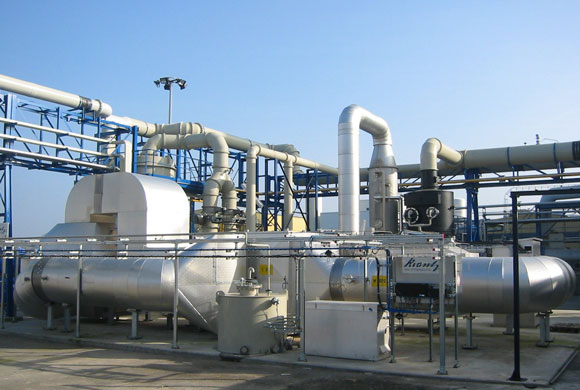 The goal of our cooperation is to acquaint companies in the Benelux region with the solutions and quality that Krantz can offer and most of all with the way we work. BM Process Management has the experience to understand your needs as a customer and to translate this into the right specifications that will be developed into a solution by the experts at Krantz. Together, we are the experts at your side at all times, in your own language. Dutch, French, English or German are all spoken so we can communicate efficiently.
For direct and existing customers of BM Process Management this does not change the fact that I can and will act as an independent contractor for you with your best interests in mind. This we fixed in the agreement between Krantz and BM Process.
For more information on Krantz Clean Air Solutions, click the image below.
You are interested in the solutions Krantz can offer for you? Feel free to contact BM Process Management for more information!
We look forward to meeting you.
Best regards,
Bart Muijtjens – BM Process Management
Ernst Luthardt – Krantz Clean Air Solutions
Feedback, questions or interested in a conversation?
Krantz and myself look forward to hearing from you. Feedback or questions on products or services are always welcome. Together we will take on your emission challenges in the best possible way. I will take the time for you, and do my utmost to help you with any challenge at hand. And that's a solid promise.