Update blog April 2023
2023 has kicked off in a great way for BM Process. We have a strong backlog of work that keeps on growing, mostly in the tank storage and chemical industries. Some examples:
Masterplan study for emission treatment (tank terminal, France)
Execution of  a new emission treatment system after testing (tank terminal, France)
Identification phase for a site-wide emission management system (tank terminal, Belgium)
Training program for operational and maintenance department (tank terminal, Amsterdam)
Fine tuning of an emission treatment system with VRU & RTO (tank terminal, Amsterdam)
Selection support for polishing unit combinations with VRU systems (tank terminals, the Netherlands & Belgium)
In March, we visited StocExpo in Rotterdam, which was a great event once again. Also our partner Krantz Clean Air Solutions was present, and we had good conversations with both old friends and new clients and partners. Next year we may just be there with a stand of ourselves!
Whitepaper – sustainable air purification systems
For Krantz Clean Air Solutions, we provided strong input into a white paper with the title 'Sustainable Air Purification – A Philosophy'. This white paper elaborates on the importance of a holistic approach to face todays challenges. This white paper will be available as a free download on the Krantz website or obtain your copy now by contacting bart@bmprocess.nl!
Cooperation GreyTec and a new team addition
Also this month we also have some great updates to share: a new cooperation agreement with GreyTec to support our growing workload as well as a strong addition to our team in the field of commissioning and training in the form of none other than Rien Olijve.
Cooperation GreyTec
BM Process Management B.V. and GreyTec B.V. are excited to announce a partnership aimed at providing innovative solutions and expert consultation for clients in the chemical and petrochemical industries.
BM Process Management B.V. is a specialized consultancy firm that focuses on technical and project-related challenges in the petrochemical, chemical and all related process industries. Emission control is a specific expertise field in which we offer in-depth knowledge and experience. BM Process Management B.V. acts as the preferred partner for Krantz Clean Air Solutions in the Benelux and France regions, focusing on energy-efficient and holistic thermal exhaust air treatment systems.
GreyTec B.V. provides both industrial equipment and process engineering services. We can design and deliver storage tanks, pipelines, scrubbers, mixers, pumps, heat exchangers and valves. Also, we have the staff to conduct basic and detailed front-end engineering design. With an in-house team of engineering experts and project managers, GreyTec has a passion for delivering successful projects for their clients.
Together, BM Process Management and GreyTec offer an unmatched level of expertise, experience, and a broad network to help clients solve complex issues related to emissions, process control, automation, safety studies, corrosion, process efficiency and reliability. With a real passion for the profession, personal contact and clear communication, the partnership provides the best solutions to help clients achieve their goals.
Both companies will use each other's knowledge and expertise on a project basis where required. As a client you benefit from a combination of expertise and an even greater network to help your project succeed.
Contact us today to learn more about our partnership and how we can help you. Your problem is our challenge!
www.bmprocess.nl  – bart@bmprocess.nl
www.greytec.nl – info@greytec.nl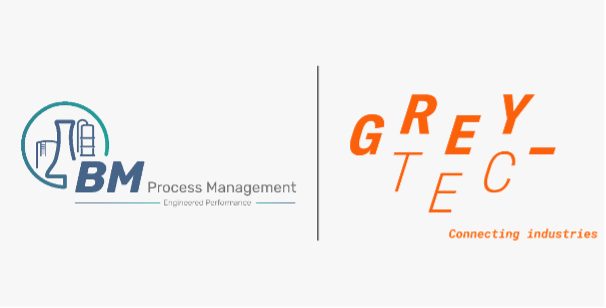 Welcome Rien Olijve
Rien has over 50 years experience in the process industry. He is the embodiment of hands-on experience! He has held positions as process operator, maintenance supervisor and -manager and as commissioning supervisor at diverse companies in the process industry. He as extensive experience in training of operational staff and in the commissioning of process installations, tank storage systems and much more. As retirement is not really for him, he is now self-employed as commissioning supervisor and trainer in the industry. Rien will join our team as a sr. commissioning supervisor and is available for commissioning, troubleshooting and the development of training programs for our clients. He is hands-on, pragmatic and an all round nice guy to work with with a passion for his work. So he will fit right in! Contact us for more information!
We are really happy to be able to work with you!
Looking forward to making great things happen in the future!!
Upcoming events
The coming months we will be present at several trade fairs together with our partners Krantz Clean Air Solutions:
MES 2023 – Veldhoven, The Netherlands
NH CONFERENCE CENTRE KONINGSHOF LOCHT 117 | 5504 RM VELDHOVEN (NL)
The Benelux knowledge- and networking event on sustainable materials and surface techniques. Krantz will be present with a stand presenting its unique approach to sustainable exhaust air treatment.
Come visit us and register via www.mes.vom.be
Pollutec 2023 – Lyon, France
10 – 13 October, Lyon Eurexpo, France
Through its 11 exhibition areas it is a platform for all the equipment, technologies and services for the prevention and treatment of all types of pollution and acts for the preservation of the environment and the implementation of sustainable development.
Pollutec offers a rich program more than 20 conference zones with high profile speakers and debates. It is also a springboard for market innovations and international development. Krantz will be present as well as BM Process to inform you about our approach and solutions. 
Register for your visit here:

Reviews
We are always striving to provide real added value for our customers and partners. Our approach is positively different, and what better way to show that than through reviews of our work.  Take a look at the latest ones on our website!
"After meeting Bart from BM Process Management, it was immediately clear that the level of knowledge of emission control is beyond expectations.
In addition to the fact that it is very pleasant to work with him and the team at BM Process, Bart is a perfectionist and absolutely dedicated to find the perfect solution for the clients.
After working together on several projects during the last years it is clear to us that Bart is the person you should talk to if you face any challenges in the emission control sector"
Thank you for your positive feedback, but of course we remain critical on any improvement points and will also take those points to heart.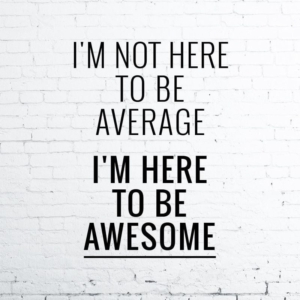 Thank you for reading! We are BM Process. We keep challenging.
Warm regards, Bart
Feedback, questions or interested in a conversation?
I look forward to hearing from you. Feedback or questions on my services, website and projects are always welcome. Do you have an engineering challenge, are you looking for a consultant with whom you can have a conversation on the questions you have: do not hesitate to contact me. I will take the time for you, and do my utmost to help you with any challenge at hand. And that's a solid promise.